Diese Veranstaltung hat bereits stattgefunden.
Asgard Cup 2023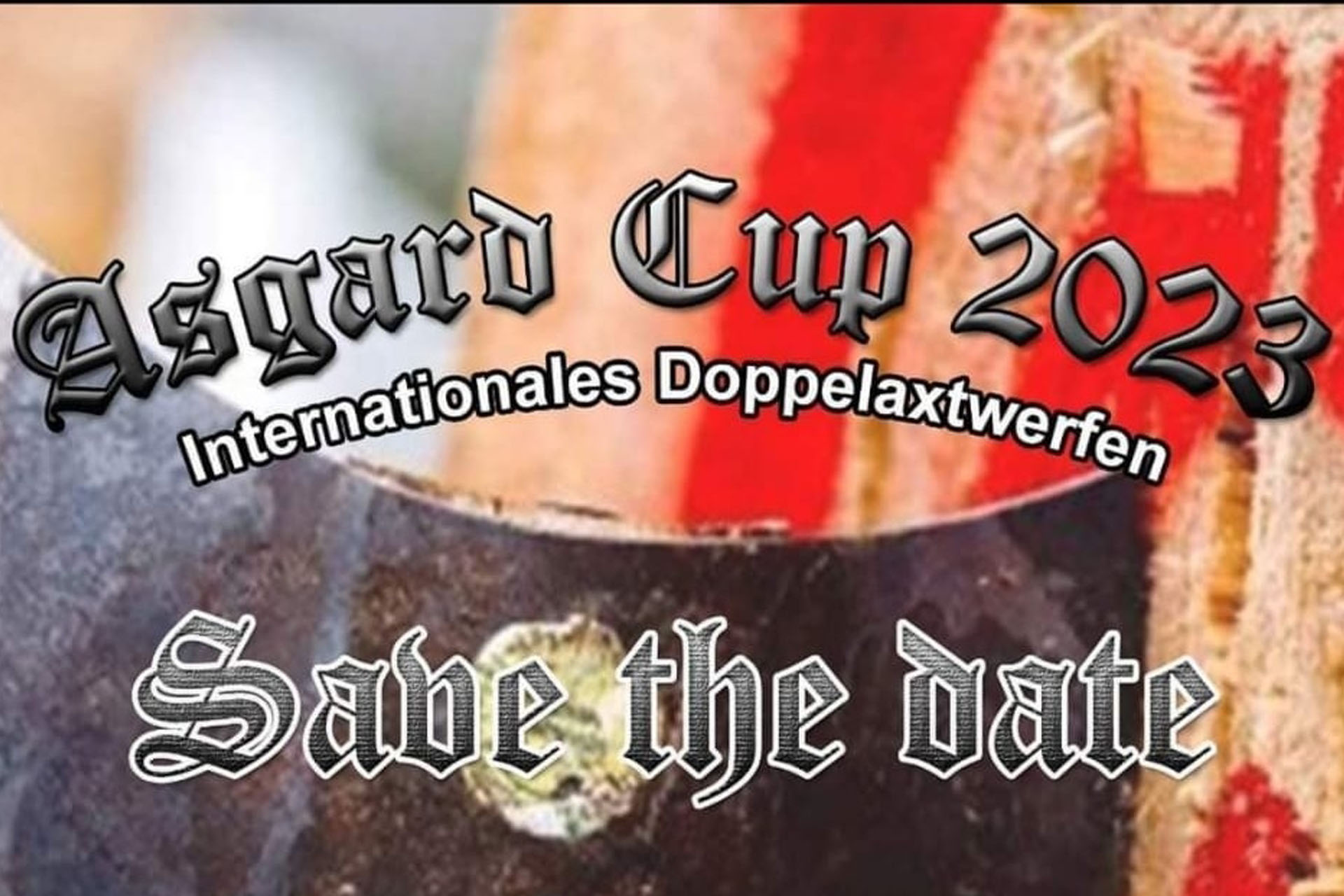 Asgard Cup 2023
Registration is done by transferring the entry fee of 40.- Euro to the club account:
IBAN DE02 5139 0000 0022 6831 01 / BIC VBMHDE5FXXX
Registration deadline April 30, 2023, later registrations can not be considered for planning reasons.
The arrival can already take place on Thursday June 8, 2023 at 15:00 clock. Here you have the possibility to pick up your start number and to have your axe checked.
On Friday evening we would like to propose a visit to the beer garden with dinner. For better planning, we need your help and a commitment to participate in this beer garden visit also by 30.04.
Suggestion for filling in the field "Verwendungszweck "in the bank transfer: "entry fee" 2023// Beer garden yes/no" (depending on what applies)
Asgard Cup 2023
Die Anmeldung erfolgt durch Überweisung des Startgeldes von 40.- Euro auf das Vereinskonto:
IBAN DE02 5139 0000 0022 6831 01  /  BIC VBMHDE5FXXX
Anmeldeschluss 30. April 2023, spätere Anmeldungen können aus Planungsgründen nicht mehr berücksichtigt werden.
Die Anreise kann bereits am Donnerstag den 08.06. ab 15:00 Uhr erfolgen. Hier besteht die Möglichkeit sich seine Startnummer abzuholen und die Axt prüfen zu lassen.
Am Freitag Abend würden wir gerne einen Biergartenbesuch mit gemeinsamen Abendessen vorschlagen. Zwecks der besseren Planung benötigen wir auch hier eure Mithilfe und eine Zusage zur Teilnahme an diesem Biergartenbesuch ebenfalls bis zum 30.04.
Vorschlag für das ausfüllen des Feldes Verwendungszweck in der Überweisung: "Startgeld 2023/ Biergarten ja/nein" (je nachdem was zutrifft)
Details
Beginn:

Juni 9

Ende:

Juni 10
Veranstaltungsort
Asgard Throwers Club

Licherstraße 25




Laubach

,

35321
Veranstalter
Asgard Throwers